About the Department of Dentistry
The teeth are very important part of the body and good health starts with good oral health. The general well- being is associated with good oral health. New research has shown a close relation between periodontal disease and cardiac disease.
Looking after your teeth then becomes a very important aspect and we at Assisi Hospital provide comprehensive dental care in all specialties of Dental Surgery in an extremely clean and hygienic environment at an affordable cost.
Assisi Hospital offers today's most effective health treatment, as well as individual attention and personal dedication from doctors who foster your confidence and hope. At Assisi, your hope is restored by an expert team of health specialists and some of the most advanced, capable and compassionate special care in the region. A team of highly trained, board-certified individual specialists with many decades of combined experience, Assisi continues a tradition of excellence with leading-edge health care capabilities, a team of experienced professionals, a team approach to patient care and state-of-the-art facilities designed for your comfort, hope and – most important of all – healing.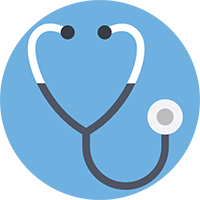 DR.PRISCILLA VBARGHES, BDS
Dental Surgeon