About the Department of General Surgery
Surgeon among all is a creator beside a healer. He is a creator of organs to it's functioning  shape.
Our Surgery department is manned by a Senior Consultant surgeon and his able assistants. We conduct OP from Monday to Saturday and cater to all general surgical problems. We also have an " Accidents and emergency " wing which is open round the clock and is equipped to handle any type of emergency.
We have a very well planned fully equipped air conditioned theatre block to undertake any type of surgery. There are 4 operating rooms with all modern amenities,  anesthetic machines and other gadgets. OT is manned by highly qualified experienced and dedicated staff headed by Miss. Rejitha Dhamodharan.
Attached to the OT block is a fully equipped air conditioned critical care centre (CCC) where bed side monitors are attached for continuous monitoring of post operative patients. In addition to the major operation theatre block, we have 2 operation theatres in the Op block for minor surgical procedures. On an average 60 major operations and 180 minor operations are done monthly.
The Following operation are routinely done here
Appendicectomy
Laparotomy
Thyroidectomy
Mastectomy
Herniorrhaphy and hernioplastry
Haemarroidectomy and fisulectomy
Operation for Varicose Vien
Operation for Pilonidal Sinus
Operation for Hydrocoele
Operation  for Cyysts & Ganglious
Assisi Hospital offers today's most effective health treatment, as well as individual attention and personal dedication from doctors who foster your confidence and hope. At Assisi, your hope is restored by an expert team of health specialists and some of the most advanced, capable and compassionate special care in the region. A team of highly trained, board-certified individual specialists with many decades of combined experience, Assisi continues a tradition of excellence with leading-edge health care capabilities, a team of experienced professionals, a team approach to patient care and state-of-the-art facilities designed for your comfort, hope and – most important of all – healing.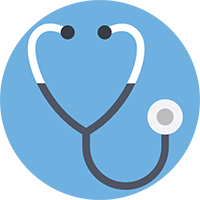 Dr SUMAN GADDAM MBBS, DNB
Surgeon