About the Department of General Medicine
The department of General Medicine consists of highly qualified consultants who have trained and worked at leading Medical Institutes. The department provides a broad range of services for prevention, diagnosis and treatment of multiple medical problems. Undergraduate teaching involves lectures, bedside clinics, grand rounds and students seminars. Postgraduate students are posted in specialties in the second year of residency on rotation to Cardiology, Neurology, Gastroenterology, Nephrology, Medical Oncology, Chest Medicine and Psychiatry. The department regularly conducts conferences and is actively involved in clinical research and clinical drug trials with Assisi Hospital.
Assisi Hospital offers today's most effective health treatment, as well as individual attention and personal dedication from doctors who foster your confidence and hope. At Assisi, your hope is restored by an expert team of health specialists and some of the most advanced, capable and compassionate special care in the region. A team of highly trained, board-certified individual specialists with many decades of combined experience, Assisi continues a tradition of excellence with leading-edge health care capabilities, a team of experienced professionals, a team approach to patient care and state-of-the-art facilities designed for your comfort, hope and – most important of all – healing.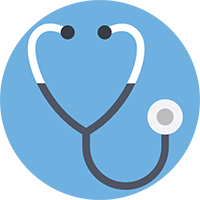 DR TINTU THOMAS MBBS, MD
Physician