About the Department of Dermatology
Dermatology involves but is not limited to study, research, and diagnosis of normal and disorders, diseases, cancers, cosmetic and ageing conditions of the skin, fat, hair, nails and oral and genital membranes, and the management of these by different investigations and therapies, including but not limited to dermatohistopathology, topical and systemic medications, dermatologic surgery and dermatologic cosmetic surgery, immunotherapy, phototherapy, laser therapy, radiotherapy and photodynamic therapy.
Assisi Hospital offers today's most effective health treatment, as well as individual attention and personal dedication from doctors who foster your confidence and hope. At Assisi, your hope is restored by an expert team of health specialists and some of the most advanced, capable and compassionate special care in the region. A team of highly trained, board-certified individual specialists with many decades of combined experience, Assisi continues a tradition of excellence with leading-edge health care capabilities, a team of experienced professionals, a team approach to patient care and state-of-the-art facilities designed for your comfort, hope and – most important of all – healing.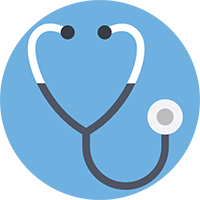 DR PETER MATHEW MBBS, DVD, FAGE
Dermatologist