About the Department of Physiotherapy
Physical therapy (PT), mostly known as Physiotherapy, is a primary care specialty in western medicine that, by using mechanical force and movements [Bio-mechanics or Kinesiology], Manual therapy, exercise therapy, electrotherapy and various physical therapies who practice evidence based treatments, remediates impairments and promotes mobility, function, and quality of life through examination, diagnosis, prognosis, and physical intervention. It is performed by physical therapists (known as physiotherapists in many countries).
In addition to clinical practice, other activities encompassed in the physical therapy profession include research, education, consultation, and administration. Physical therapy services may be provided as primary care treatment or alongside, or in conjunction with, other medical services.
Assisi Hospital offers today's most effective health treatment, as well as individual attention and personal dedication from doctors who foster your confidence and hope. At Assisi, your hope is restored by an expert team of health specialists and some of the most advanced, capable and compassionate special care in the region. A team of highly trained, board-certified individual specialists with many decades of combined experience, Assisi continues a tradition of excellence with leading-edge health care capabilities, a team of experienced professionals, a team approach to patient care and state-of-the-art facilities designed for your comfort, hope and – most important of all – healing.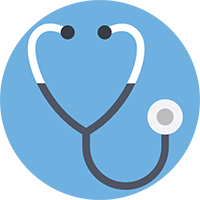 MS LAKSHYAMOL JOSEPH
Physiotherapist