About the Department of Diabetology
Diabetology is the clinical science of diabetes mellitus, its diagnosis, treatment and follow-up. It can be considered a specialised field of endocrinology. The term diabetologist is used in several ways. In North America over the last 40 years it is most often used for an internist who through practice and interest develops expertise in diabetes care without having formal training or board certification in endocrinology. Diabetology is not a recognized medical specialty and has no formal training programs leading to board certification. In other contexts the term diabetologist refers to any physician, including endocrinologists, whose practice and/or research efforts are concentrated mainly in diabetes care. Apart from regulating medication dosage and timing, a diabetologist will also concern themselves with the potential consequences of diabetes, e.g. retinopathy, nephropathy and peripheral neuropathy.
Assisi Hospital offers today's most effective health treatment, as well as individual attention and personal dedication from doctors who foster your confidence and hope. At Assisi, your hope is restored by an expert team of health specialists and some of the most advanced, capable and compassionate special care in the region. A team of highly trained, board-certified individual specialists with many decades of combined experience, Assisi continues a tradition of excellence with leading-edge health care capabilities, a team of experienced professionals, a team approach to patient care and state-of-the-art facilities designed for your comfort, hope and – most important of all – healing.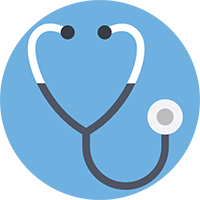 DR.SHAHIN SHOUKATHALI MBBS, MD, Dip Diabatology
Physician & Diabotologist