About the Department of Psychology
Psychology is the science of behavior and mind, embracing all aspects of conscious and unconscious experience as well as thought. It is an academic discipline and a social science which seeks to understand individuals and groups by establishing general principles and researching specific cases.
Assisi Hospital offers today's most effective health treatment, as well as individual attention and personal dedication from doctors who foster your confidence and hope. At Assisi, your hope is restored by an expert team of health specialists and some of the most advanced, capable and compassionate special care in the region. A team of highly trained, board-certified individual specialists with many decades of combined experience, Assisi continues a tradition of excellence with leading-edge health care capabilities, a team of experienced professionals, a team approach to patient care and state-of-the-art facilities designed for your comfort, hope and – most important of all – healing.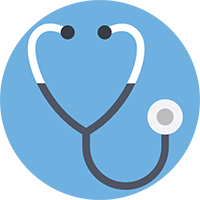 MRS MARYMOL K I MA, M.Phil
Clinical Psychologist